Best AI-Powered Apps for Your Business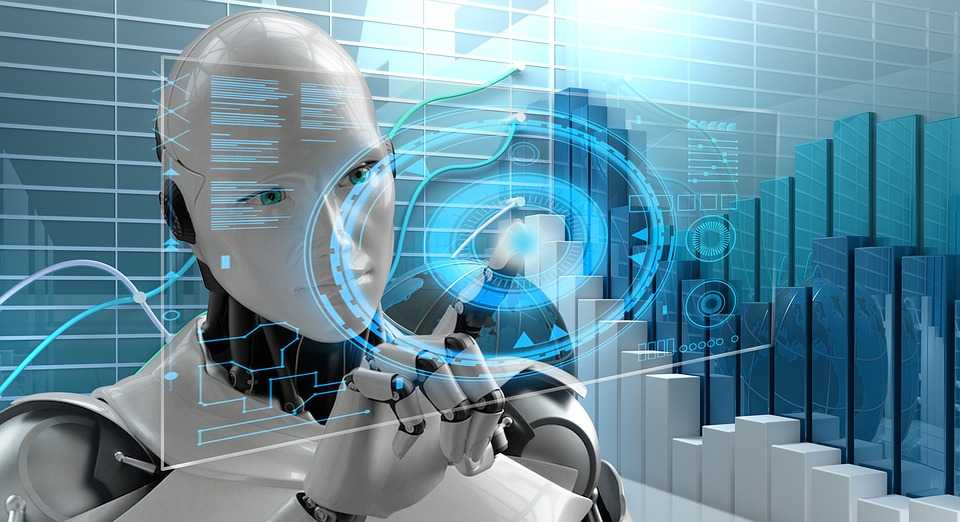 It's a rare business that doesn't strive to grow and bring in more profit. And modern applications powered by artificial intelligence can help your business do the same. Even in the times of pandemic, when lots of businesses find themselves hard-pressed to cut costs, streamline business processes, and optimize their performance, you can rely on effective AI solutions that have been designed specifically for companies that aim to augment their work and boost efficiency. Below are some great applications that can go a long way towards helping you improve organizational tasks, customer experience, drive sales, and much more. You can also find this information particularly helpful, if you're looking to create your own app with the help of developers providing artificial intelligence services. So, let's dive straight in.
#1 Salesforce Einstein 
If you want to expand your entrepreneurial opportunities, give Salesforce Einstein a shot. This app helps predict your business outcomes based on the data you upload. This app relies on the state-of-the-art AI technology to analyze your unique business processes, as well as your customer data. It can come up with effective solutions to existing problems, resolve cases before they appear, and pick the right model that will fit your business ideally.
#2 Fireflies.ai 
If you want to improve your collaboration with teammates and effectively manage the interactions with your customers, suppliers, sales leads, etc, consider using Fireflies.ai. This productivity tool is ideal for recording and transcribing your online business meetings across lots of web conferencing platforms. Not only does this app help instantly record your calls and create real-time transcripts, but also add comments or mark specific parts of your meetings.
#3 Amy by X.ai 
Streamlining your business processes is an important step towards improving its performance, turnover, and overall efficiency. And Amy by X.ai can help you with that. Amy is a great scheduling tool that can promptly check your team availability, review your individual preferences, and schedule ideal meeting times based on that information. You can successfully use this app to arrange meetings with colleagues, employees, and investors. This AI app is also the best bet for scheduling meetings with large groups. It can help you notify all participants of the upcoming meeting in good time by sending them reminders and follow-ups.
#4 Textmetrics 
The importance of high-quality unique content for your business success is difficult to overstate. These days, people invest lots of money in creating thumb-stopping content, which comes in different forms, including guides, videos, promotional blog articles, product descriptions, etc. Textmetrics is a great AI-powered app you can use to generate unique content specifically tailored to your target audience's needs and interests. The best thing about this app is that it utilizes content optimizations algorithms that help your content rank higher on Google. The app will generate useful recommendations on how to optimize your content, boost its readability and chances of conversion. So, be sure to try it out.
#5 Krisp 
Extraneous noises can make your video conferences less effective and decrease your productivity. But you can forget about background noises if you try Krisp, an AI-based noise cancellation application. Not only does it remove unwanted noises in your video calls, but it also increases voice quality and removes acoustic echo. What's more, you can use Krisp to record your meetings for greater flexibility.
#6 Fyle 
If you want to keep track of your expenses, it's about time you started using Fyle. This application is widely used by businesses of all sizes that strive to speed up their reimbursement processes and have a real-time view of their all finance operations. With Fyle, you can manage expenses more effectively, automate corporate credit card reconciliations, analyze finance data and make better informed decisions based on the results obtained.
Follow us on Twitter.
To stay ahead of the curve and remain competitive, you need to make sure your business can tap into the power of modern technologies. Today, the market is overflowing with useful AI-powered tools and applications that, unlike traditional business solutions, offer more flexibility and a more personalized problem-solving approach. From today's article, you've learned about the best AI apps that can help you automate tedious repetitive tasks, allow your employees to stay on top of the work, manage finance data, arrange online meetings, and much more. Try these or other options to improve your company efficiency and increase bottom line profits.