Top 3 AI Image Upscalers Enlarger Photo Without Quality Loss
What is an AI Image Upscaler?
Image upscaling is one of the best editors for portrait images as it can stretch a low-resolution image into higher quality. The same function goes with the AI photo Upscaler, but it is more automated. Instead of doing things manually, it uses the power of artificial intelligence to generate and enhance the image – resulting in much better and precise picture quality.
Why is Image Upscale Important in 2021?
The modern time in which we live is intertwined with the presence of online platforms. Many websites and applications are available for individuals to gather, interact, and have a good time. There will be occasions when anyone is required to post an image, which should be of high quality to be noticed.
As you may be aware, high-quality photographs attract more people, increase popularity, create an impression, and do various other things. It is sometimes even commercialized in some cases. The availability of image upscale is a must for anyone who wants to have a higher-quality image on their screen.
Top 3 AI Image Upscalers Enlarge Photo without Losing Quality 
Letsenhance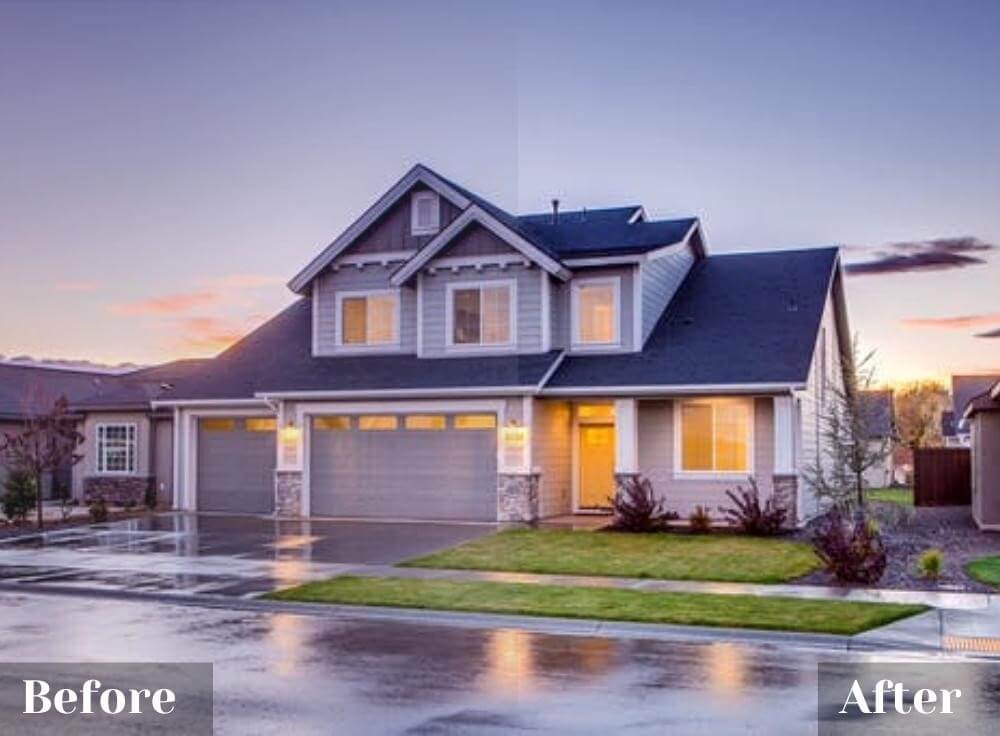 Letsenhance is one of the most widely used AI Image Upscaler because of its easy-to-use features. You can try it for free or proceed to price plans. The website offers intelligent enhancement, compression removal, color and tone adjustment, and AI upscale.
How to Upscale Photo without Losing Quality by Letsenhance
Step 1: Open the Letsenhance official website.
Step 2: Upon opening the website, you will see a space for inserting images. Drop or drag anywhere to upload the image you want to upscale.
Step 3: Choose the output size you like, allowing the site to enhance your image automatically.
Step 4: Preview the effect. Click on the "Download" button to save the enhanced image.
Pros: 
It can give a surprisingly good result.
The output does not disappoint even in free service.
It supports upscaling JPG, PNG, and webp files.
Allows users to upload up to 50MB file.
Cons: 
It tends to have a slower processing time.
UI tends to have errors sometimes.
2. Deep Image 
Deep Image is another excellent way to Upscale photos. The layout and processing are also made simpler so anyone can use them. You can use it for free or consider purchasing it.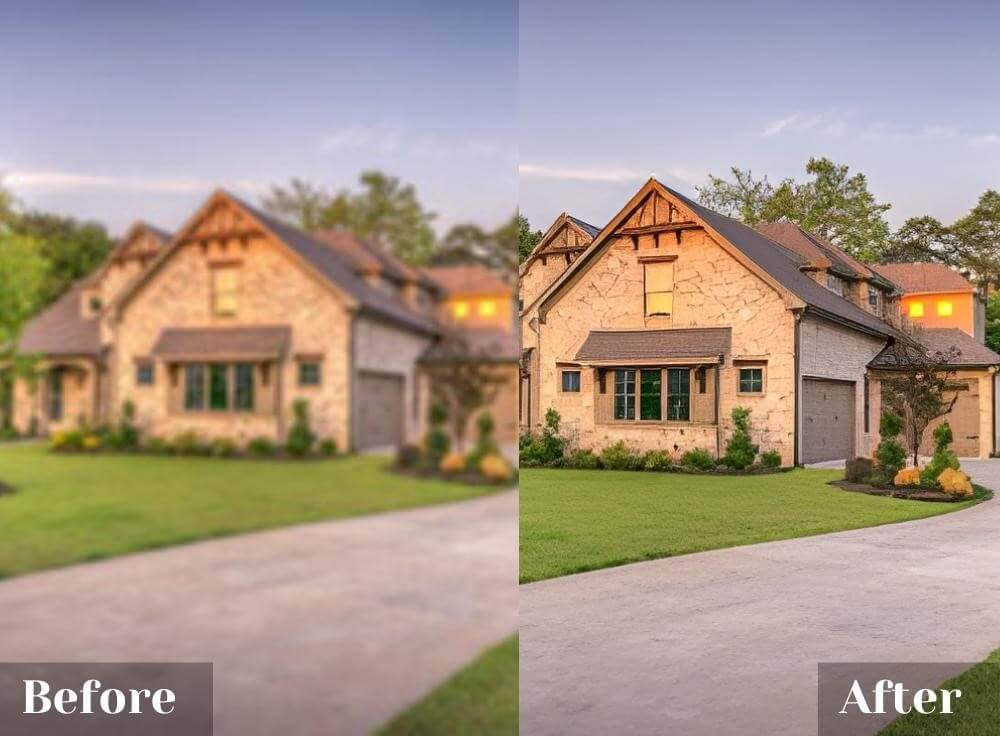 How to Upscale Photo without Losing Quality by Deep Image
Step 1: Click the link to open the website: https://deep-image.ai/.
You will see two options for inserting images: Either single or by batch. You can easily upload the desired photo in that space.
Step 2: You will be asked to choose the output size you like.
Step 3: Wait for Letsenhance to convert the original picture into a bigger one.
Step 4: Click on the "Download" button to save the enhanced image.
Pros:
It is simple and easy to use.
It can be enhanced by batch for a much more convenient experience.
Provides different upscaling types: photo and digital art.
Cons:
Only the service goes towards PNG and JPG.
Features are very limited for a free account.
3. Imgupscaler
Imgupscaler is a free web-based photo upscaling application. By using an AI to upscale your images, Imgupscaler performs next-level enchantment to your photos with a faster, reliable, and safer process. Compared with other online photo enhancing tools, this platform is well-known as a batch processing feature. It makes it possible to upscale face portraits, animal photos, as well as anime and cartoon screens.
How to Upscale Photo without Losing Quality by Imgupscaler
Step 1: Click the link to open the website: https://imgupscaler.com/.
Step 2: You can easily upload the desired photo/video by dragging or dropping it.
Step 3: Wait 10-15 seconds for the upscaling process.
Step 4: Save the enhanced image by hovering the mouse on the upscaled picture.
Pros: 
It can enhance different images such as anime, animals, along portraits.
It is competitive towards Photoshop.
It can upscale images up to 4k.
fewer limitations for a free account.
The output quality is high. No watermark appears on the final work.
Cons: 
10 images can be upscaled per week for a free account.
Errors may occur in the free version.
What Images Work Best with AI Image Upscaler
There are no limitations on how an AI Photo Upscaler can be utilized. However, it is most frequently employed in portrait photography. Therefore, the photo with a visible view of the face will have a better enhancement than the other picture.
It is unnecessary to invest a lot of money to reduce the pixelation of low-quality photographs while using upscale image software. In addition, some websites will do it for free – after all, who wouldn't want Billboard-quality pictures for a reasonable cost?
Is AI Image Upscaler Safe to Work?
Most AI photo upscaler, especially the ones mentioned, are safe to use for everyone. It protects users' privacy by deleting all the data gathered every day. The images you upload go into the private servers that automatically refresh regularly. Usually, the websites don't offer any harm to users but rather assistance.
AI Image Upscaling Vs Traditional Image Upscaling 
It can be said that AI upscaling is simply the upgraded version of traditional. Meaning, all the essential functions are still there, but it is now embraced by artificial intelligence. It is essentially a more intelligent kind of scaling. Furthermore, 'AI upscaling' is a technique that employs machine learning to enhance the image of media prepared for monitors with a larger number of pixels.
Conclusion:
When it comes to enlarging or enhancing photos, there are multiple ways we can choose, You can use Photoshop for enjoying comprehensive photo editing services. Or you can choose to take advantage of some free open-source programs, such as GIMP. However, assuming that you don't want to install any software on your device or learn the basic using tips of certain software, you will be impressed with the online image upscalers. Most of these tools upscale photos faster while retaining details and quality. Want to get your image to look fantastic? Don't hesitate to explore AI image upscaler online.